The National Ride
Transforming ourselves, encountering others and changing the culture.
Our 2021 missionaries are currently preparing for the National Ride this July 11-17. These 50 young people are committed to training and undertaking the spiritual task of sharing the beauty of life to raise awareness and financial support for America's pregnancy resource centers. In July, our missionaries will ride to lay down 100+ miles each day for life. Will you pray for them and consider supporting their mission? Check out their missionary bios below!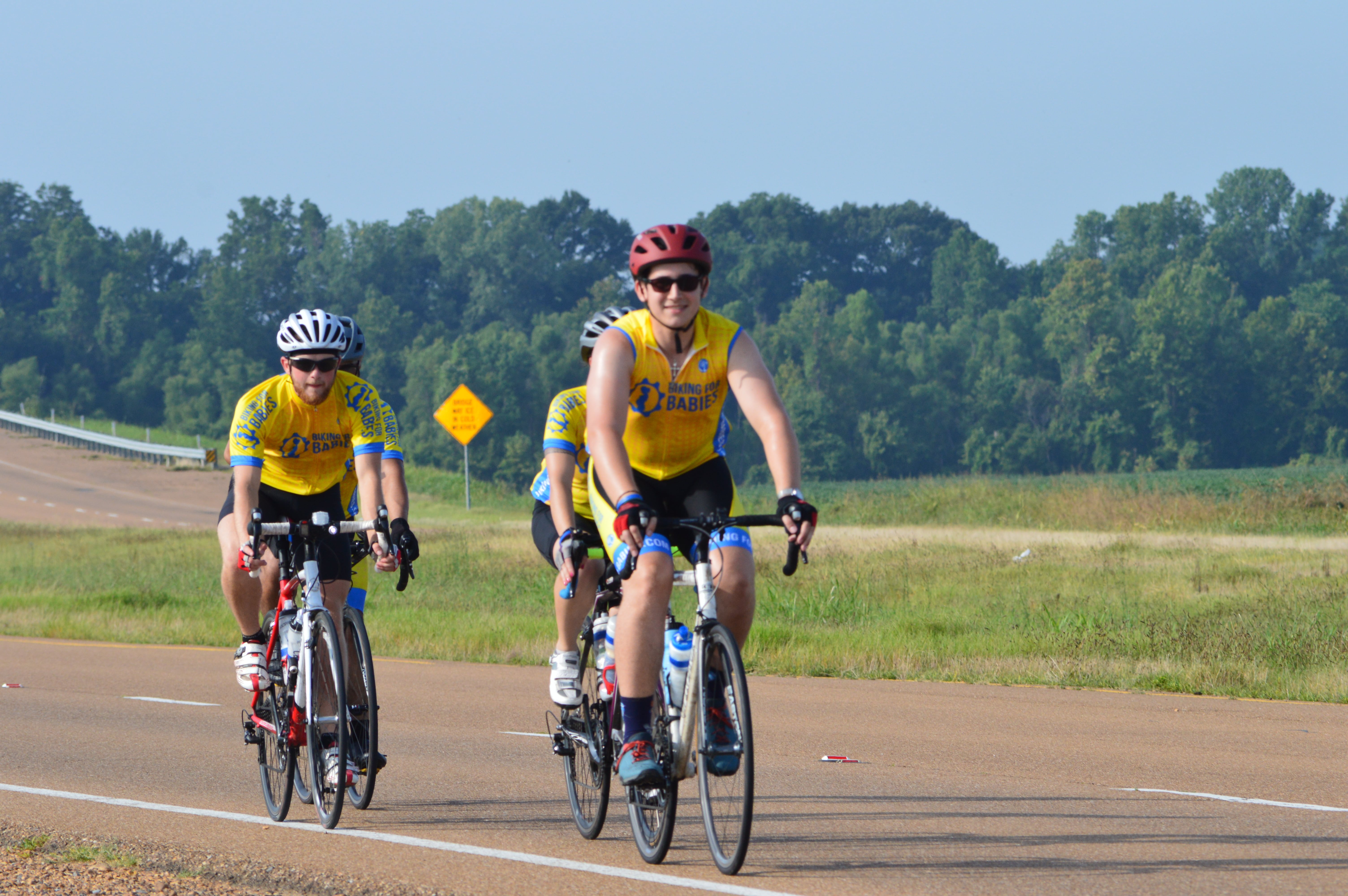 2021 Rider & Support Crew Missionaries
Biking A-Cross America: The Routes
Each July, missionaries bike almost 2,700 miles in seven days, sacrificing time away from their jobs, young children, spouses, and/or parents. The National Ride includes four teams beginning in Green Bay, Columbus, Natchez, and Holly, all comprised of young adults who strengthened their resolve to defend life through athletic and mental challenges. Their cross-country trek ends in St. Louis with our annual Celebration of Life event. Following a geographical path of the corpus of Christ from His Holy Wounds to His Sacred Heart, each year, we will carry this message of hope "a+cross" America to thousands who see us on the highways.
COVID-19 Update: In 2020, we pivoted from a cross-country ride to one lasting the same number of days and mileage within the state of Wisconsin. You can still check out our virtual events from each night as well as daily ride footage on our YouTube page.