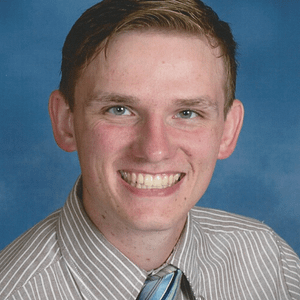 While it may not be believable, I joined Biking for Babies in 2016 from a poster I had seen two years prior.  Because, why not?  This was one of those "God's 2×4" moments that we wish would happen, but He tries to lead us there instead of throwing us into the fire.  This was one of those fire moments.  And just like Rack, Shack, and Benny; I have lived!  Though my trial was a bit easier, and on wheels.  I have been in the Pro-Life movement as far back as my memory serves me, and B4B has another way for joining together to defeat the death that plagues our country.
Before joining I knew very little about Pregnancy Resource Centers; as in, I knew that they existed.  Now I have had the privilege to get to talk to many of them and learn what they do and the interactions they have with young families and women.  They truly are in the trenches of this war.  I will be honoured to be able to work with them this year on behalf of Biking for Babies.
As for what I do by day, while not biking, I am a Mechanical Design Engineer for an appliance company in Wisconsin.  I bring a slightly different skill set to the team!
Fundraising Progress
Goal: $2,254 | Raised: $2,622 | Progress: 116% | Updated: 10/01/2021