We are renewing the Culture of Life one

pedal stroke

pregnancy resource center

missionary

heart and one mind
We are renewing the
Culture of Life one

pedal stroke

pregnancy resource center

missionary

heart and one mind
at a time, and you
can join us.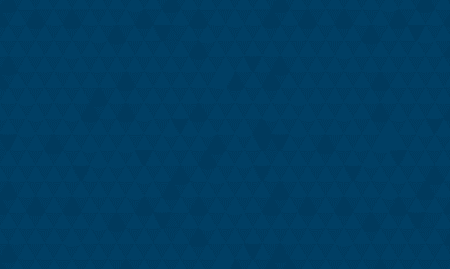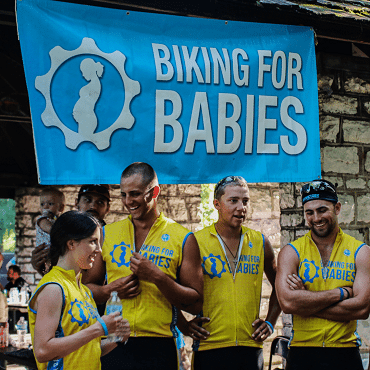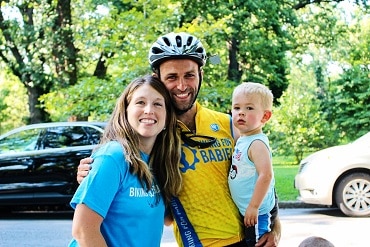 We are Biking for Babies.
We're providing hope in crisis
and transforming the culture
into one that supports life.
Every year we form and equip missionaries to take on a long-distance cycling mission that raises awareness and funds for pregnancy resource centers nationwide to assist women and families experiencing crisis pregnancies.
What we accomplished in 2021:
Pregnancy Resource Center Partnerships
Thousands of young athletes biking through the heart of America
…passed by thousands of drivers witnessing the extreme physical sacrifice of these missionaries, united in their sufferings to bring awareness and support to centers across the country that serve the most vulnerable among us. This is our vision: to bear witness to our nation that a culture that supports life is not only alive, but thriving, and even growing.
Formation
We encounter young adults with a story to tell and equip them to use their unique gifts and talents to share to renew the culture into one that supports life.
Encounter
We partner with pregnancy resource centers not only to raise financial support but to share the tremendous services they offer to women and families experiencing crisis pregnancies.
Partnership
We are raising support for pregnancy resource centers that meet those in the middle of their crisis and provide hope with life-changing and life-saving support.
Are you in?
You (yes you!) can transform the culture with us by supporting our mission to encounter others, one pedal stroke at a time, and to raise support and awareness for pregnancy resource centers. Learn more.
Check out our Blog for Team Reflections